HELLLLLLLLOOOOOOOOOOOOOO!
as you can see, exams are over! *does my finger twirl* (only a few know i do that in class heh)
its only less than a week, but it feels like forever! even when its over, i feel a little insecure but i dont know what is making me feel this way. is it because i'm worried of the test results or something?
actually, i think its because im not used to being so "free" like this...:/
BUT I AM FREE NOW! WOOOOOOOOOOOTS!
and luckily, i did not faint halfway when i was out with Jaywen yesterday. wooh, so damn tiring! i slept at like 1 something in the morning the day before yesterday and to be exact, YESTERDAY. (since it was in the morning already)
then i had to cram all those add.maths stuffs into my brain *hmph* and what's saddening is, i focused too much on logarithms and missed out the rest so *sigh*
i think i lost about twenty marks :( i tried so hard and practiced everyday but in the end, nothing turned out good. every paper i took, i find it hard even if i DID study.
i feel very unlucky nowadays. if one thing goes bad, everything will go bad! maybe the 7 year badluck have started....
today's my brother's birthday and i didnt give him anything! well, he never did give me anything on my birthday anyway!
SO a
HAPPY BIRTHDAY FATTY

,
will do! :D
nuh-uh, i'm not gonna type out all those "xoxo-s" or those mushy mushy stuffs people usually write for their family cause its AWKWARD!
hmmm, i seem to have typed a lot :/ but once i started, i just can't stop!
okok, pictures from yesterday's outing!
EVEN a 10 megapixel digital camera can't save the pictures from being pixelated by blogger.
btw, my phone pictures are uploaded using photobucket and they ARE BIG. HAHAAHAH!
*points and drool*
HEHE, funny picture, but cute! check out the sims 3 hair! hot ain't it?
do you like jaywen's bunny ear-ed hoodie?
:D
do you miss my face? JKJK
JAYWENNNNNN
i was damn impressed by her super neat wardrobe! she even have a place to store her headbands! (which is actually a cloth hanger :p)
model in the making!
ARRRRRRRRRR!
do you love that floral bow or do you just LOVE it!
in la-la land
my awesome face
i always love smiling with teeth even if it looks hideous because i truly look happy when i smile with teeth :)
peekaboo! jay behind the bars!
emo emo
at baewei's house using his lappy
leave me with a camera and i will never get bored in a room without a tv,laptop or books :)
i wrote too soon :p
at T.T blues
BW ordered chicken chop which costs 10 bucks and when it arrived, it looks like some sort of chicken being cut into tiny portions! you should have seen BW's face! HAHAHAAH :p
me:
how much it cost?
BW
: 10 DOLLARS.....*with the =_= face*
well, it was half-price...
AWESOME PICTURE.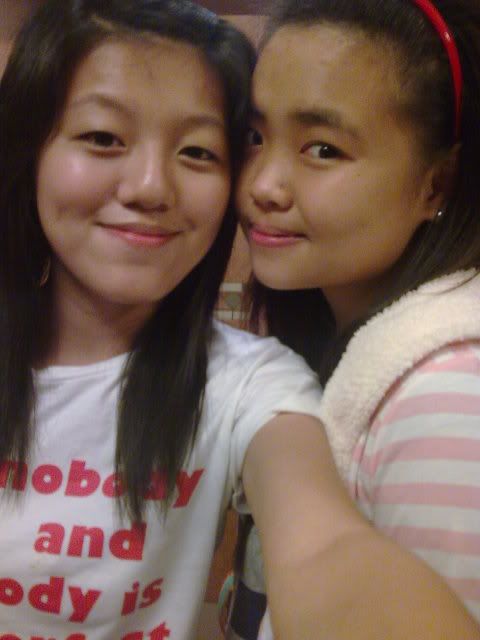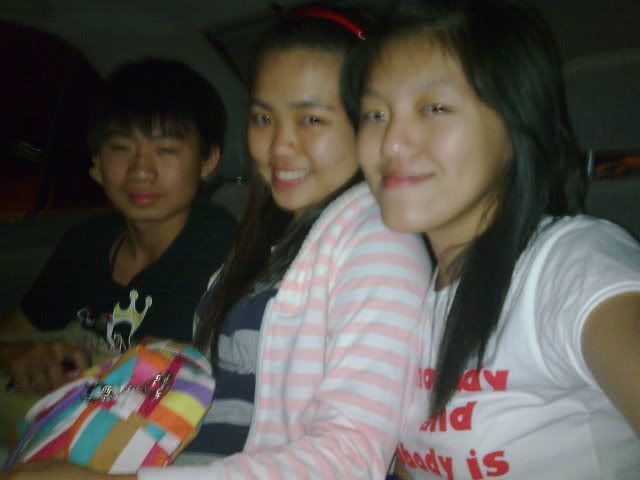 alystair must have been so sleepy, check out his eyes!
LOOK! CLOSED EYES AGAIN!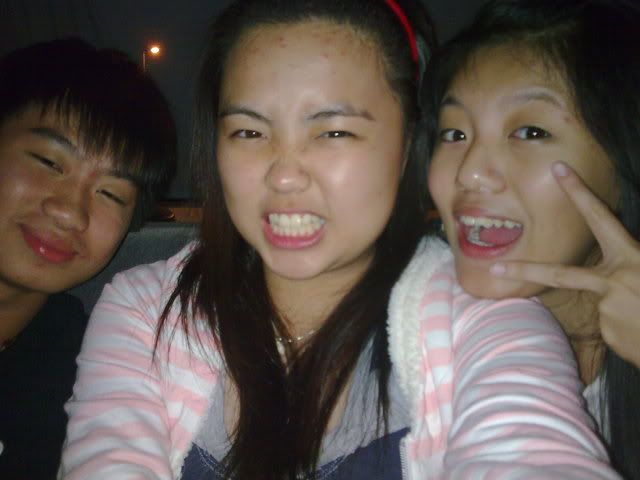 and again..
anyway, i just came back from dinner at a korean restaurant :D food was awesome and the ambience is great! will blog about it tomorrow with PICTURES!
and i will create a new blogskin once i get my broadband UNLIMITED! YEAH!!!!!!!!
which will take forever. :(
oh btw, please dont ask me how many marks i get for my D.maths yeah. it surely won't make my day any happier.