So.....
i changed my skin. :) i got tired of seeing the same ol animated skin over and over again. i get bored of skins very easily so here you go! a simple one with a complicated background.
PSSST, i did not make the background.
i got my test papers back and all i could say is..it was such a DISMAY.
i studied! i really did study! i just dont get how i can get such poor results. its so unexpected. T_T
especially for english 1! i wrote 500+ words LONG and out of 40 marks, i got 14! such a disappointment! :( i felt so sad that time....i shouldn't have picked that topic. to think if i picked another topic, i would prolly get higher marks than this which would enable me to get a credit in english!
YES YES, this person who's typing out words in english right now did not get a credit in english. HOW IRONIC.
apparently, i wrote out of topic! URGHHHHHHHHH!
the good thing is, i got better marks in section B and for section A, its just cause the compo i wrote isnt relevant to the topic so i guess its okay. thank goodness it wasn't because of my language.
i havent even get credit for any paper yet! just hope that the other papers will be okay *fingers crossed* please please let me have a credit in maths/addmaths! :S
i did try my best....but as the saying goes,
"if at first you don't succeed, try and try again!"
LETS TRY OUR BEST AGAIN OKAY, MEITHING? :D
anyway, i went to tungku beach yesterday with my friends to celebrate maria and jaywen's belated birthday!
before i continue to the pictures, I WONDER HOW MANY OF YOU ACTUALLY scrolled down to the piccys first!
hurmph~
quite a number of you eyh?
:(
ME IS SAD.
Pwease~Pwease~Pwease~
if maria is reading this now, Pwease! Pwease! *shimmer shimmer eyes*
LOL!
the pictures will take quite a while to load so be patient okay! btw, i wanted the pics to be big and clear so i uploaded them using photobucket and...all i could say was woah. they are SO DAYM HUGE!
i will only use photobucket for camera pictures. as for phone piccys, i will use blogger unless some of you wants to see pretty pixelated pictures.
photobucket is great for uploading a large number of pictures. it takes like less than 30 mins to upload 46 pictures and they aren't your average 400 kb/600kb pictures.
sure, it takes a while to like it cause its sort of complicated to use at first but slowly, you will get used to it. however, its kind of troublesome to copy and paste the codes and all.
here are the pictures. i love ALL of them. :)
the birthday girls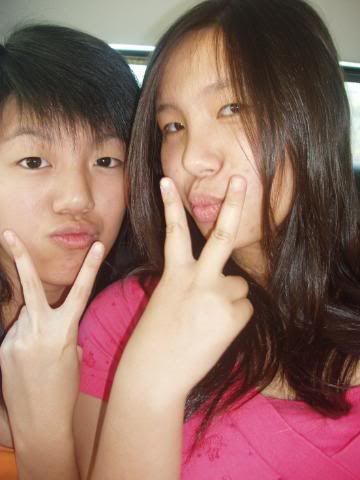 peash xD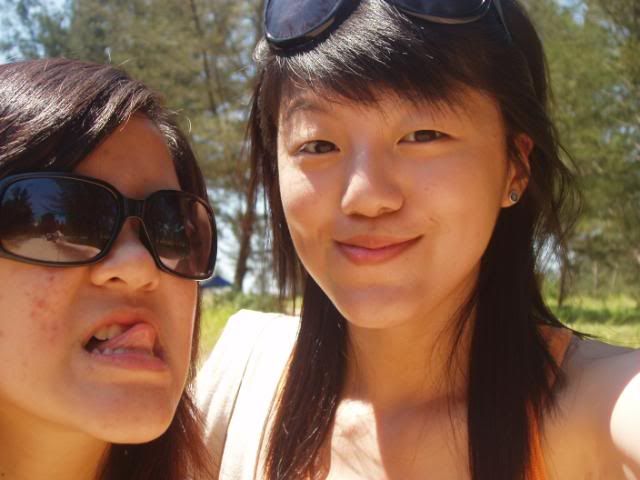 i totally love this picture! it looks like its taken using a DSLR right?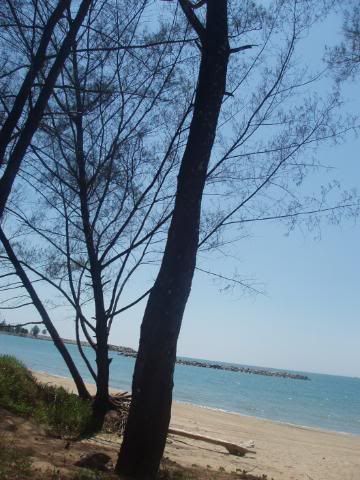 when the guys said they wanted the party to be celebrated at Tungku beach, i hesitated cause my impression of Tungku beach was isolated and defo not pretty.
But was i wrong! it was so pretty! the water is so blue-y and its so different from the one in Muara beach. Muara's one was sort of yellowish looking.
that day was fecking HOT! the sand was sizzling and that makes it hard to walk properly. the pain was so unbearable! imagine having to walk on a hot grill barefooted! YES! it feels exactly like that, especially when my foot sank in the sand! *oOOOh*
i burned my tootsies. :(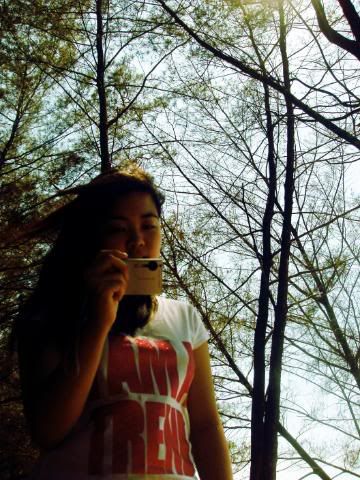 i'm such a pro photographer *prasan*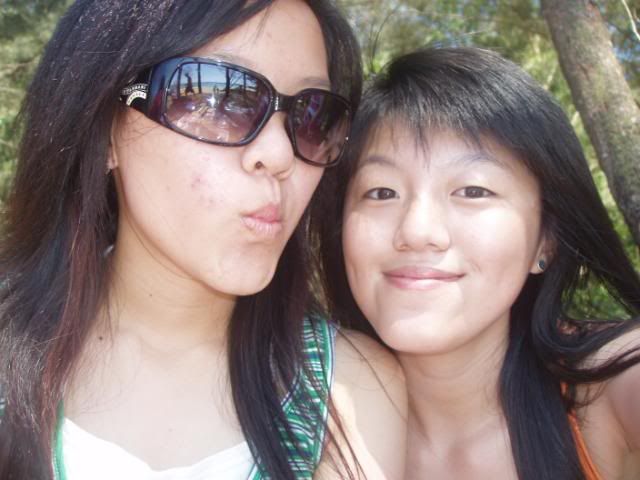 surpisingly i wasn't keen on using my sunnies that day.
jaywen
the so called "nice picture" of us. i look so ugly in here!
everyone's relaxing under the shade cause it was too hot to play on the beach.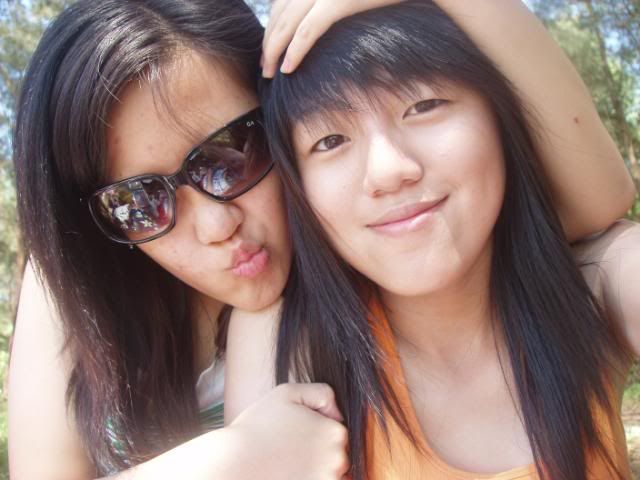 the butch who messed my hair
the most memorable part of the beach..
was...
.
.
.
.
.
.
.
.
.
.
.
GETTING TO HOLD A DSLR!
YES! MY BARE HANDS TOUCHED IT!
DSLR IS SOOOOOOOOOOOOOOOOOOOOOOOOOOOOOOOO BEEE YOO TI FUL!
i can't wait to buy it. :(
photographer in the making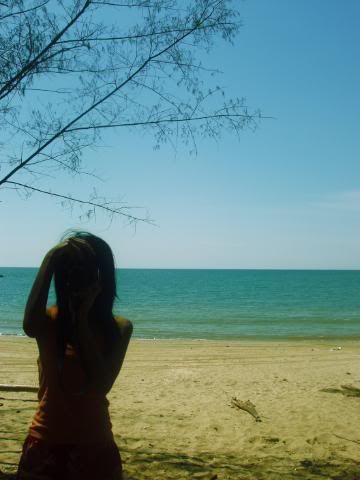 (L)
*zonked* SPECS MARK! :X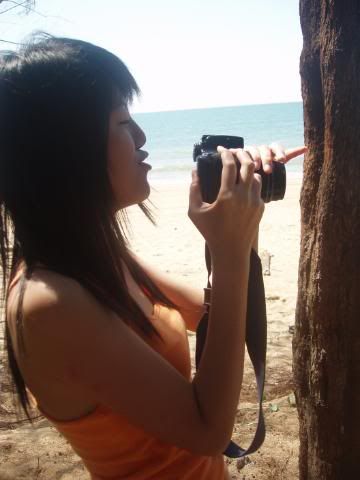 the pro(mainly me, *flips hair*) is adjusting the lens to her specifications.
now smile!
this picture is the best so far! eeeeeeeets! i placed my hands in the right position plus my hair looks very natural in here! :P IT IS NATURAL OKAY! what i meant is, it looks messy-natural looking!
*prasan*
cannot show off meh?
btw, that's not my camera. its *assumes that someone aka Pwease will start screeching any sudden* Paul's one. i cannot afford to buy such expensive camera okay!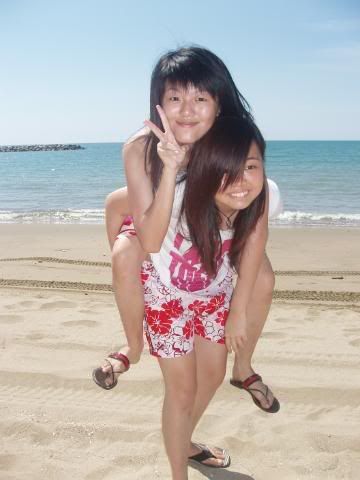 it's a tradition for me to be carried! ;)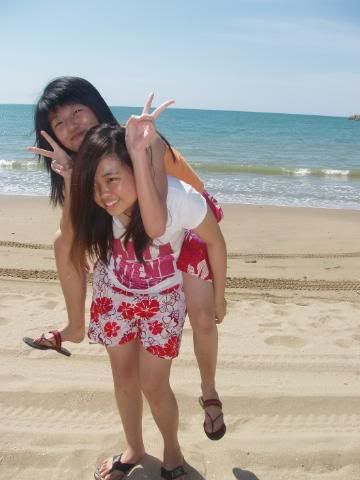 jaywen hen xingku!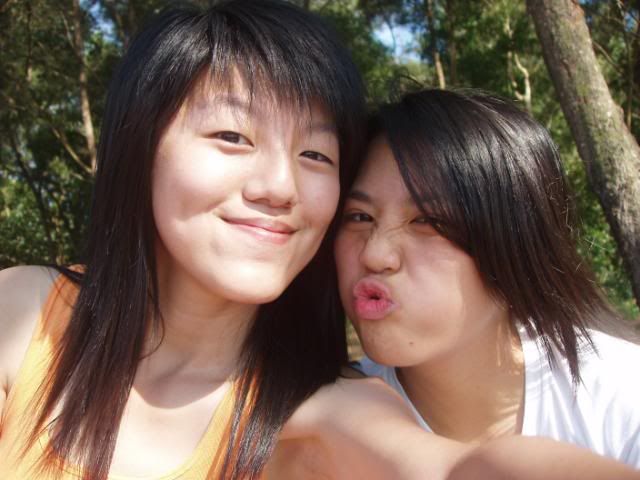 sabby who did come afterall (L)(L) you look so cute here! *oinks*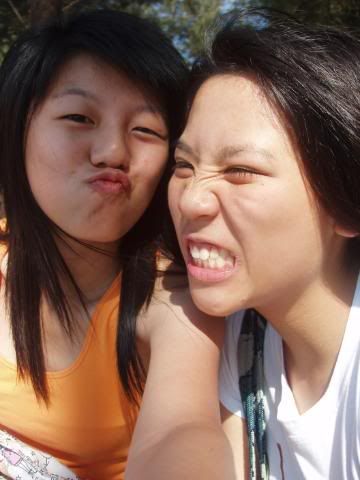 yes, she says "get lost, lilian's mine"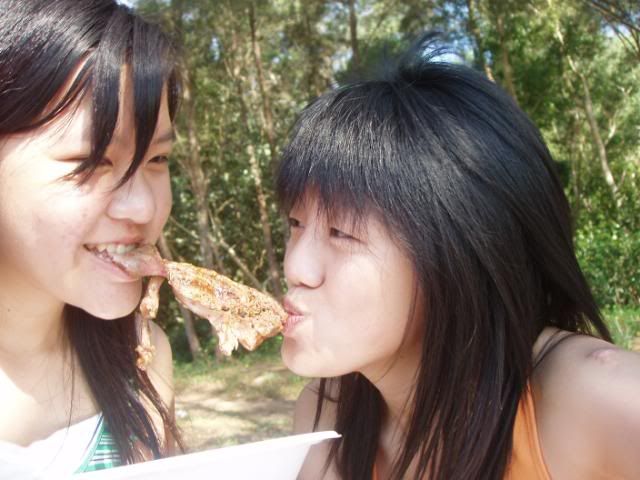 mich "loves" this pic
EMO EMO!
especially for michey~
i did not take this piccy. its michee okay. 0:)
i bet mich is like =3
this is how you flex your muscles peeps!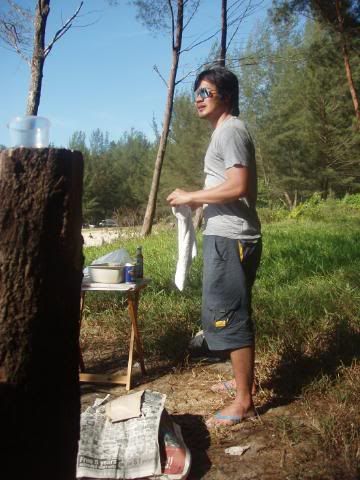 gorgeous shades! i wonder how much it costs...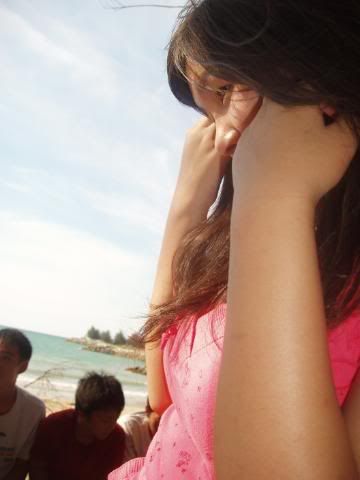 pretty maria :D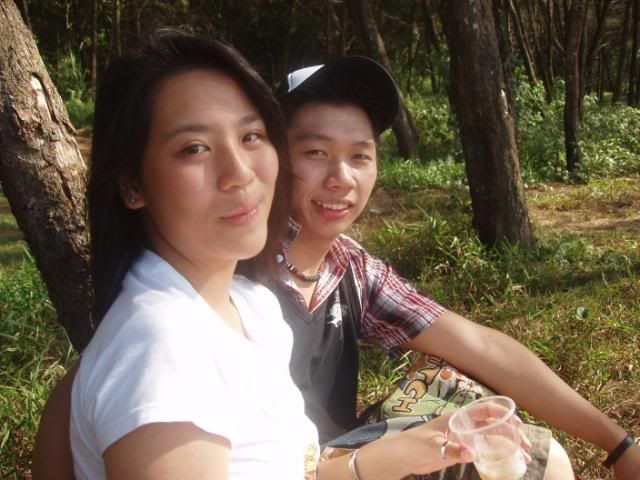 the lovely couple smiling for the camera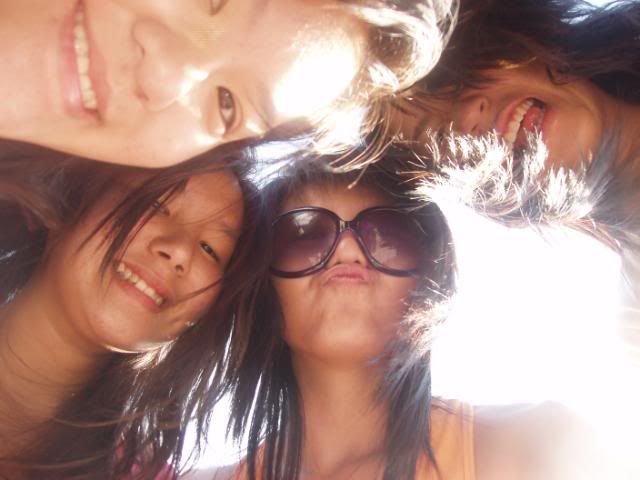 RAWRRR! be scared of us, BE VERY SCARED OF US.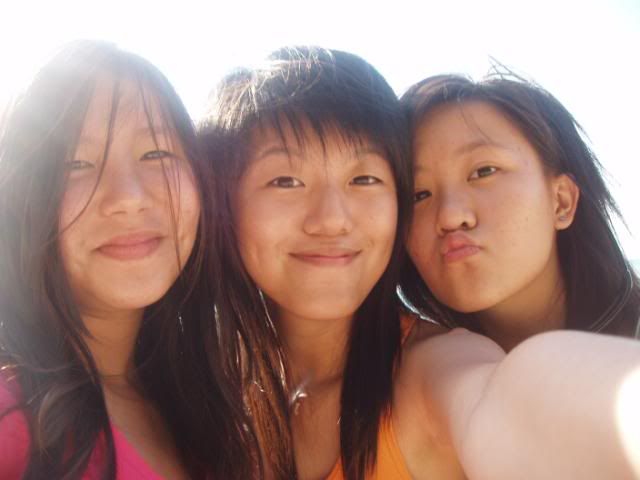 us looking verrry messy, but sexy
HAHAHAHAHAH B)
let the wind blow our hair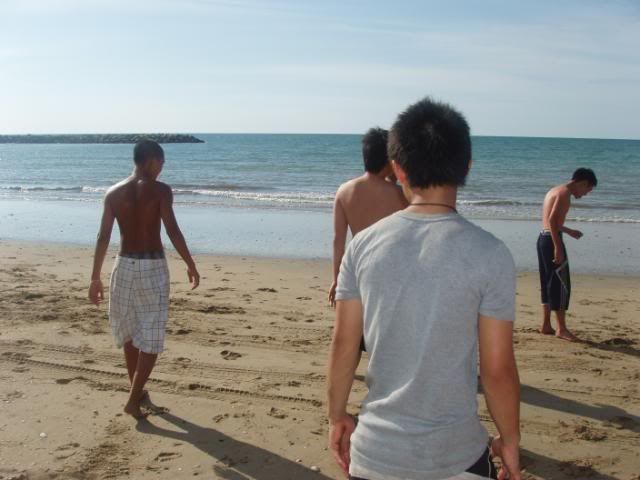 we then played american football. touch football..something like that. it was heck fun!
I managed to help score one point for my team! B) my team consists of shirtless guys, so i'm sure thats an advantage for the girls on the other team. ey mich *coughs* maria?
tsk tsk!
they keep touching the guys' chest! feeling so horny ey?
i was so pure and innocent! i only touched their arms 0:)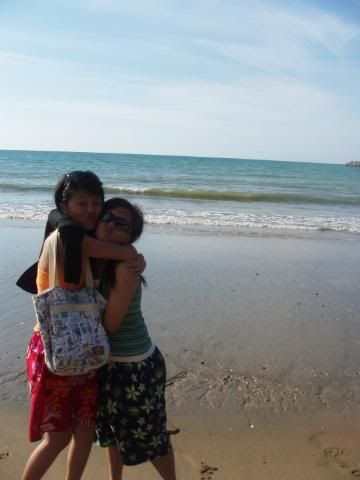 this picture is also one of my favs. we look like tourists!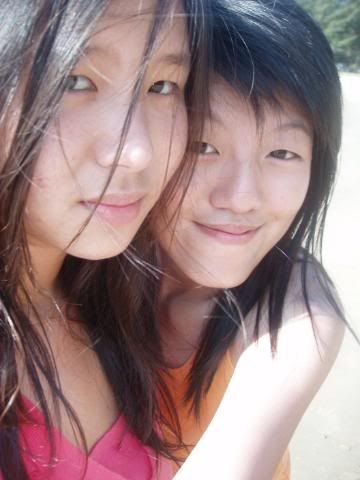 maria, you look so baby faced here!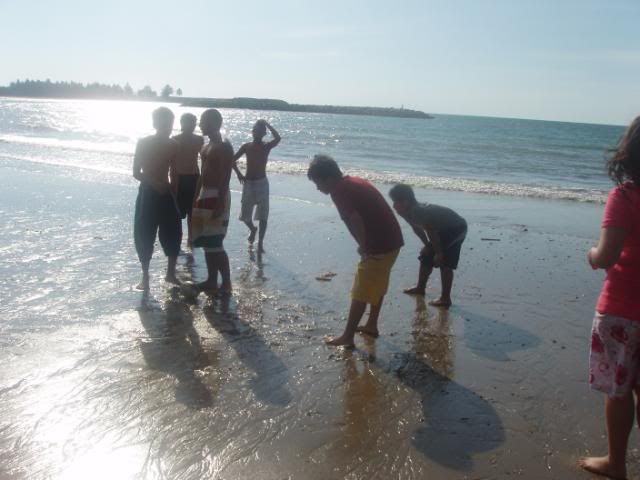 the guys decided to take a break!
they kicked us off their team *sniffs* mainly because some of the girls touched their bods too much :p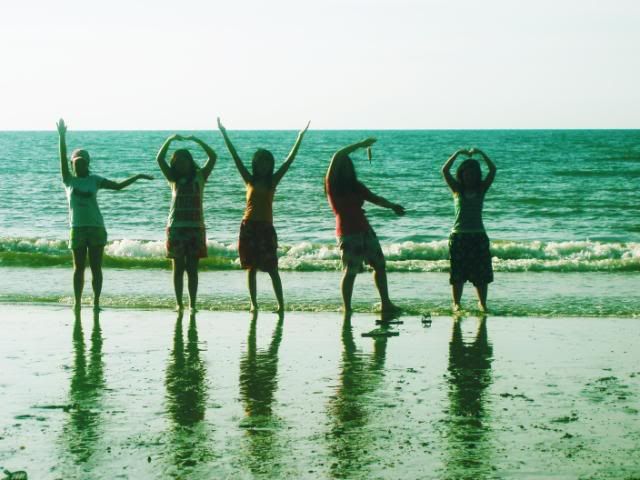 L O V E with a heart shape
have no idea what we're doing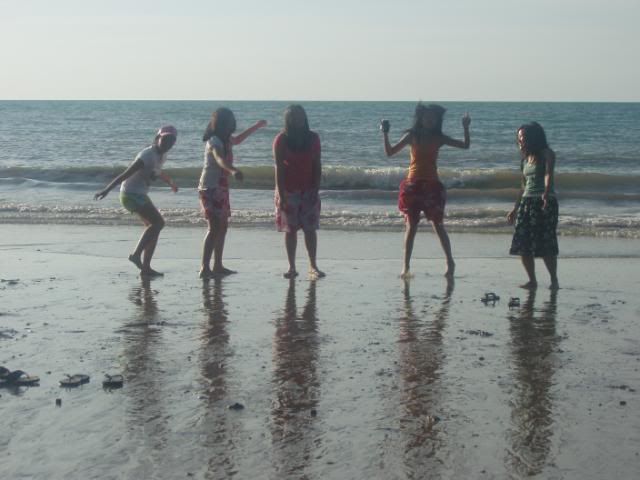 i'm the only one who's jumping..how awkward. psst, sab, i like ur pose in here! so smexy!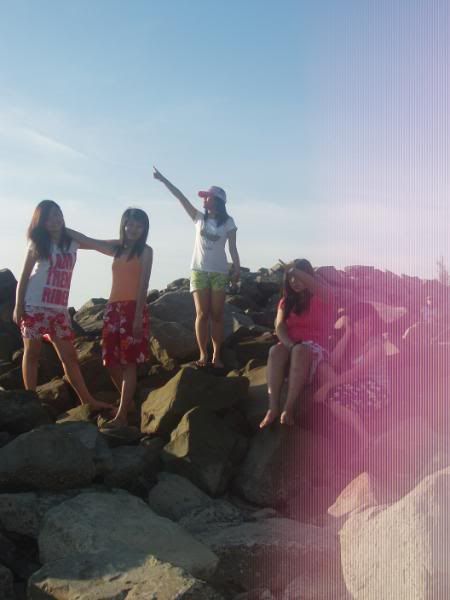 nice poses
it was then sunset..
gorgeous :)
if i have one day left to live *choi choi touch wood* one of the things i'm gonna do is to watch the sun set. :)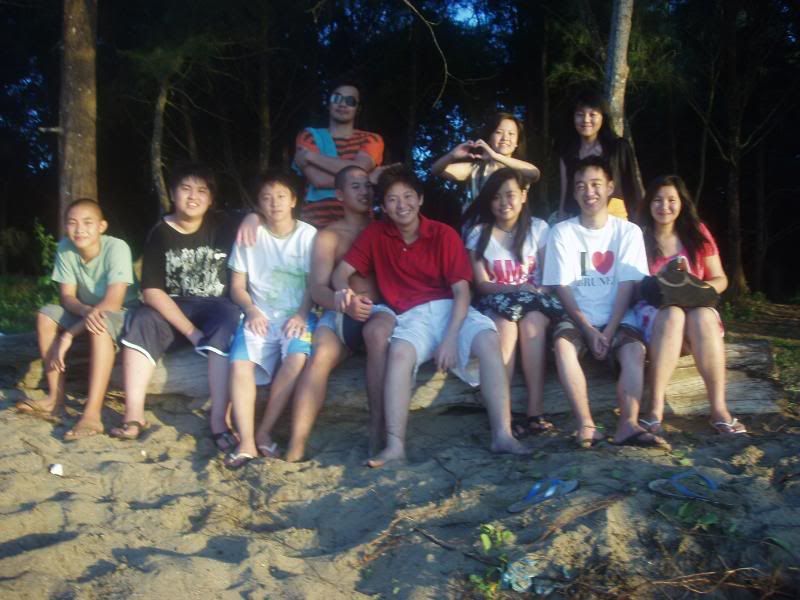 group pic
not even edited and it still looks so purty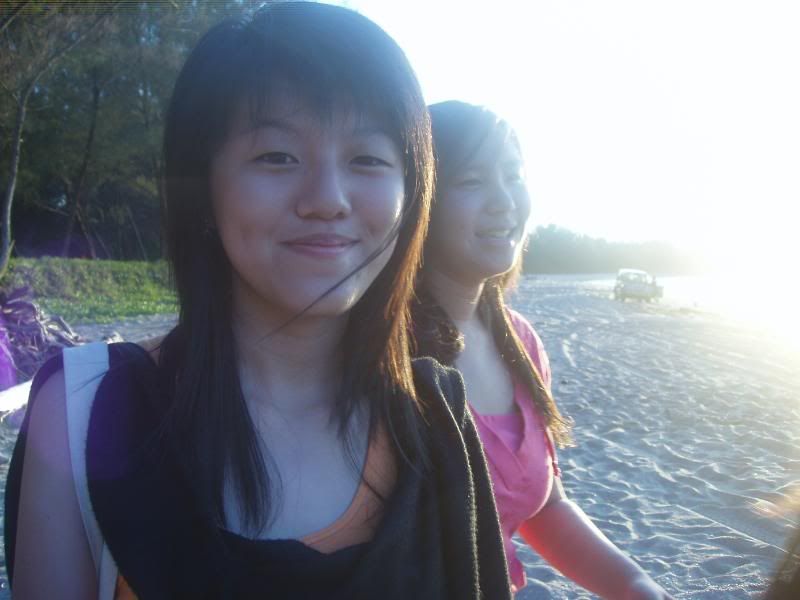 i'm happy cause i get to see the sun set
last picture of the beautiful sunset. it isnt often i get to see the sun set.
i had a great time overall. awkward at first but then slowly, it turns out fun.
I DID NOT GET TO EAT THE CHICKEN!
*sulks*
michee, rmb you asked why "someone" like their chicken burnt?
michee:
wow, the chicken is hangus already! *referring to the black coloured chicken on the grill*
me:
why noone bother to pick it up?
after a few mins, we noticed someone ate the hangus chicken. as it wasn't "well done" enough for him, he went to gril it again.
michee
: wow, he really likes his chicken burnt.
hilarious! :p
okay, i'm done. took like an hour to arrange and type out this whole long post.
till here then.